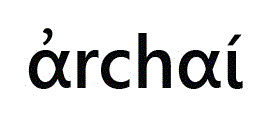 Archai: Journal on the origins of Ancient Thought is published three times a year by Archai UNESCO Chair (University of Brasilia, Brazil).

It is published in Brazil (University of Brasília/Annablume) and in Portugal (Coimbra University Press, IUC), both printed and electronic free online access.

All manuscripts will undergo blind-review by peers.

Archai Journal is committed to a speedy and author-friendly review process; Authors can expect to receive notification the editorial decision within four months.

It is indexed by Web of Science - ESCI (Emerging Sources Citation Index), SciELO, European Reference Index for the Humanities and Social Sciences (ERIH Plus), L'Année Philologique, Philosopher's Index, DOAJ, Phil Brasil, Latindex, Cengage Learning, Google Schoolar, BASE, Diadorim, PKP Index and Portal de Periódicos da CAPES. It has Impact Factor 5.171 in the Scientific Journal Impact Factor and it got the second best grade (A2) of its field (Philosophy) in the latest Qualis CAPES evaluation.
nº21 (September, 2017)
Laks, A.; Most, G. (2016). Early Greek Philosophy (9 vols.). Cambridge MA, Loeb Classical Library; Laks, A., Most, G. (2016). Les débuts de la Philosophie, des premiers penseurs grecs à Socrate. Paris, Fayard.
La filosofia virtuale di Parmenide, Zenone e Melisso Uno sguardo alle prossime Lezioni Eleatiche The Virtual Philosophy of Parmenides, Zeno, and Melissus A Glance to the Upcoming Eleatic Lectures
Plato. Letters: Letter III
Rodolfo Lopes, Gabriele Cornelli
Some notes on Sextus Empiricus' method of approaching the téchnai
Rodrigo Pinto de Brito, Alexandre Arantes Pereira Skvirsky, Lauro Iane de Morais

Pyrrhonism,Sextus Empiricus,Against the profe
Metis and violence in Machiavellian political theory
Regina Maria da Cruz Queiroz

Cunning retionality,hubris of violence,politi
On the difficulty of understanding the sense of movement in Aristotle
Ancient Philosophy,Aristotle,Philosophy of Na
TUM LONGAS CONDIMUS ILIADAS: THE PROPERTIUS' HELEN
Elegy,Propertius,Cicero,Dionysius of Halicarn
The memorization of epitomes in the Epicurean community and the redefinition of philosophical praxis
Rodrigo Sebastián Braicovich

Epicurianism,epitomes,memorization,practices,
The concept of the Sun as ἡγεμονικόν in the Stoa and in Manilius' Astronomica
Eduardo Murtinho Braga Boechat

Ancoent Cosmology,Stoics,Manilius,Greek Astro
On φύσις. What did the Greeks understand by φυσικός?
Philosophical vocabulary,Greek philosophy,phy
The Stoic concept of phantasia: from Zeno to Chrysippus
Phantasia, Stoicism, Cleanthes, Chrysippus.
Editorial
Gabriele Cornelli (Editor-in-Chief)