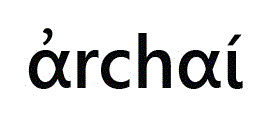 Archai: Journal on the origins of Ancient Thought is published three times a year by Archai UNESCO Chair (University of Brasilia, Brazil).

It is published in Brazil (University of Brasília/Annablume) and in Portugal (Coimbra University Press, IUC), both printed and electronic free online access.

All manuscripts will undergo blind-review by peers.

Archai Journal is committed to a speedy and author-friendly review process; Authors can expect to receive notification the editorial decision within four months.

It is indexed by Web of Science - ESCI (Emerging Sources Citation Index), SciELO, European Reference Index for the Humanities and Social Sciences (ERIH Plus), L'Année Philologique, Philosopher's Index, DOAJ, Phil Brasil, Latindex, Cengage Learning, Google Schoolar, BASE, Diadorim, PKP Index and Portal de Periódicos da CAPES. It has Impact Factor 5.171 in the Scientific Journal Impact Factor and it got the second best grade (A2) of its field (Philosophy) in the latest Qualis CAPES evaluation.
nº2 (january, 2009)
Performance and inteligibility: Translating Plato's Ion
Dramaturgy,Performance
On the Autodidaxía and the Autárkeia of Epicurus
Epicurus,autodidaxía,autárkeia,self-knowledge
The care of the self in Epicureanism
Thiago Rodrigo de Oliveira Costa

Epicurus,Care of the Self,Art of Living, Free
The nature of the true speech from a convergent approach in Plato and Isocrates
Rhetoric,Truth,Isocrates,Plato
Law, rhetoric and democracy – The rhetorical use of law in the forensic speech
Demosthenes,Democracy,Rhetoric,Laws
Public entertainment in Rome: From Republic to Empire
Priscilla Adriane Ferreira Almeida

Public entertainment,Rome,Republic,Empire
The decorative scheme from the throne room of King Ashurnasirpal II Palace
Assyria,Ashurnasirpal II,Palace,Archaeology
Civitas in civibus est, non in parietibus (de urbis excidio 6,6). History and eternal time in "civic architecture" of Ancient Rome in the De Civitate Dei of St. Augustine
Pedro Paulo Alves dos Santos

Saint Augustine,classical culture,'De Civitat
Greek ocidental cities and the water: Comparative study between water management in Metaponto and Poseidonia
Maria Elisabeth Mesquita, Maria Beatriz Borba Florenzano

Metaponto,Poseidonia,water management,urbaniz
The sorts of justice in the Kallípolis
Plato,Republic,Justice, Soul,City
The disrespect for the social rules and the human ruin in the Euripides' Hippolytus
Euripides' Hippolytus,transgression,sophrosyn
Plato's political passion: on philosophical walls and their permeability
Plato,Ancient Philosophy,Politeia,Ancient Eth
The poet and the city: Plato fights Homer
Alzira Silvestre dos Santos

City in decadence,Homer, education,Plato
Urbanization and edification of the landscape in the High Roman Empire: The Roman Colony of Augusta Emerita
High Empire,Augustus, Augusta Emerita,Urbaniz
François Chamoux, A civilização grega. Lisboa, Portugal: Edição 70, 2003, 344pp. ISBN: 972-44-1139-7.
Maria Carolina Alves dos Santos